We started Material
to savor simple moments.
Our Guiding Principles
Eunice and Dave, Co-founders
I.

Honoring Tradition

Throughout the world, preparing and sharing food binds communities, continues traditions and tells the stories of our heritages.

For friends (and co-founders) Eunice and Dave, cooking for and eating with family has carried their Korean and Vietnamese traditions across oceans and into their own homes. This appreciation for the power of coming together over a meal is carried with us in everything we do.
II.

Form & Function

Made for the everyday but built to last a lifetime: our products are the beautifully designed necessities that make up a home cook's toolkit.

Our product line is carefully crafted based on necessity—never excess. We are intentional, thoughtful, and definitive.
III.

Uncompromising Standards

We believe in doing things right rather than quick. We do our research and create products optimized for performance.

Impeccable material sourcing meets meticulous design to enable cooking experiences that are more than simply effective, they're joyful.
Beautiful kitchenware designed
for the discerning home cook.
Picture this: friends gather in your kitchen, coming together to enjoy a meal. They offer to help, as good friends do. You ask them to slice bread or to set the table. They can't help but notice the perfect balance of the knives, how easily it cuts, the texture of each plate - these details set the tone for the meal you're about to enjoy. We design for the precise feeling you and they share in this moment.
Prepware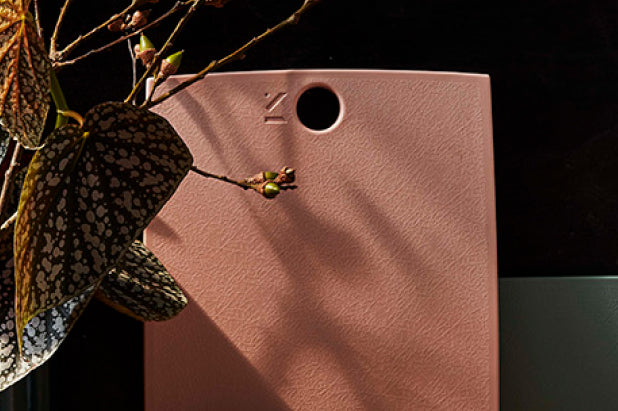 Recycled plastic and sustainably-sourced wood, made for every day.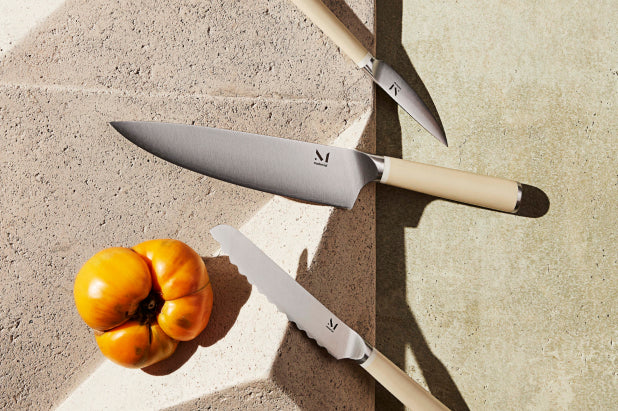 Thoughtfully designed, long-lasting, and high in efficacy, from blade to handle.
Cookware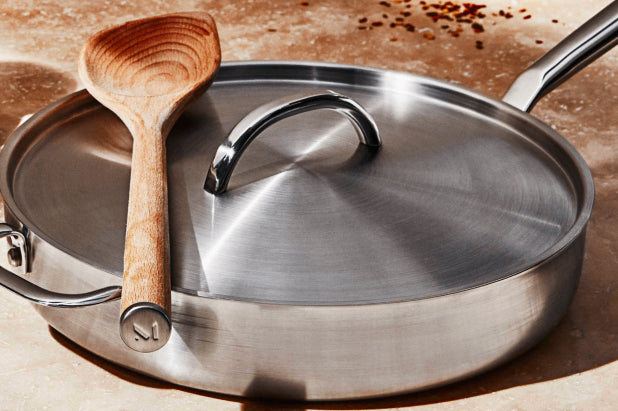 Vessels of the highest quality, made with a copper-core worthy of professionals.
Sets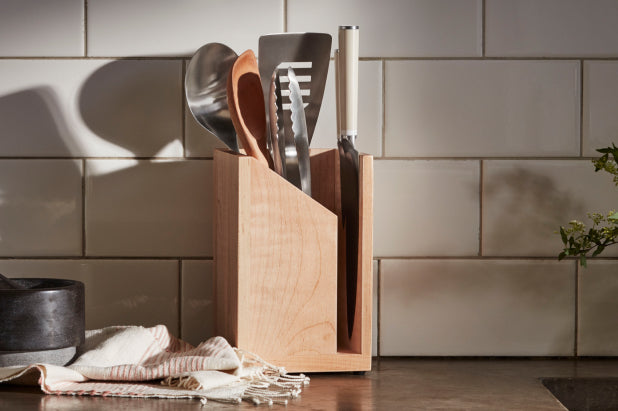 Everything you need to slice, gather, cut, julienne, and scoop.
Tools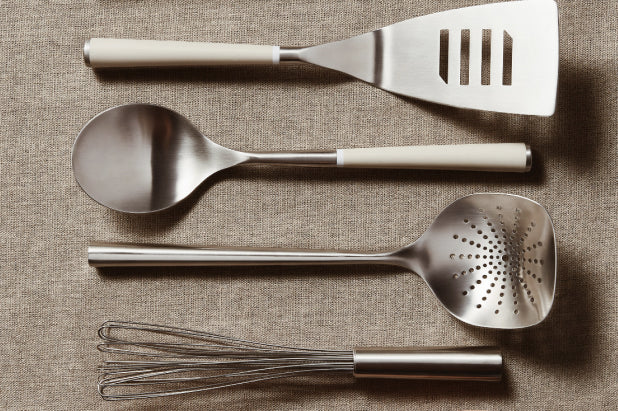 Timeless culinary tools, with modern nuance.
Ceramics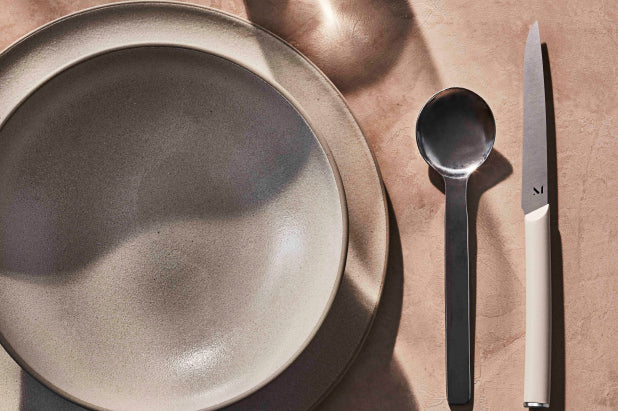 Elevated and functional pieces for what some may deem the very best part: eating.
Storage + Care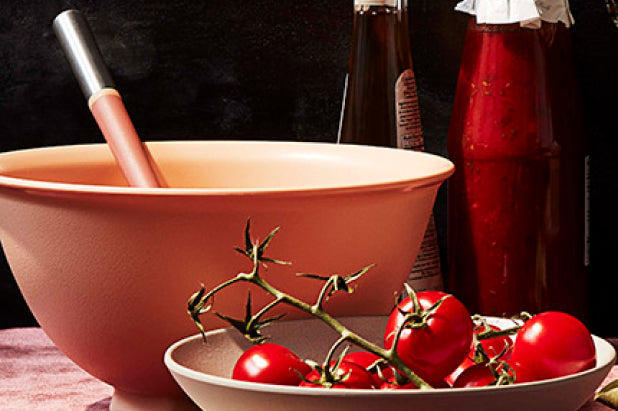 Ensure long-lasting performance and practical presentation that looks good, too.
Community is at the center of who we are. Together, we have donated
over $158,339

to organizations at the intersection of food and underserved groups across the U.S.
Want to learn more about how Material is extending a helping hand?
Keep reading